HERSANA provides support, information and advice to:
Black femmes who work, study or live in England & Wales.
Black femmes aged 13 and over.
Black femmes who have experienced or are at risk of experiencing any form of gender-based violence and abuse in their lives.
* At HERSANA we refer to Black women, Black girls, Black transwomen and Black non-binary people - who identify with and feel safe in feminine spaces as Black femmes, to create and provide an inclusive and safe space for our service users.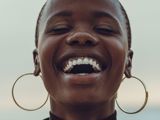 Gender-based violence
Sexual Violence
Domestic Abuse
Stalking
Harassment
Trafficking
Forced Marriage
Female Genital Cutting
Honour-Based Abuse
Spiritual & Witchcraft Abuse
Online & Digital Abuse
Harmful Practices
This is not an exhaustive list of the forms of abuse and violence we provide support for.
Professionals referral
GPs, social workers, mental health workers or other professionals can refer clients for services through our online referral form.
If you are unsure if your referral is suitable or have any further questions please contact the SANA Team on 0333 016 9610 before completing this referral form.
Let's stay in touch. Sign up for our newsletter…
Send us your email address to receive all of our latest news & updates.