All of our services and projects aim to empower, support and educate. We are working tirelessly to end violence against women and girls in all its forms – and with you in mind, we have designed a range of services that truly reflect our core values. We understand that every person experiencing abuse requires different types of support. That's why we offer a wide range of services to meet your needs.
Self referrals
If you would like to refer yourself for therapy at HERSANA you can do this through our online self-referral form or you can phone us.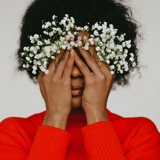 Read our stories.
Hear from Manuela…
"I'm glad to know there's somebody who understands what it means to have your everything stripped from you. My desire to help others is because I never heard anything on the radio or saw anything on TV that would have helped my situation at that time. There's uncountable victims in the grave at the hands of their abusers and can't speak out. This place was like a saving grace for me. She immediately understood me. It felt safe."
Let's stay in touch. Sign up for our newsletter…
Send us your email address to receive all of our latest news & updates.