At HERSANA, we support thousands of Black femmes who turn to us when they've experienced or are at risk of experiencing abuse. Help us create safe spaces for every woman and girl who needs us, by donating today.
From a monthly donation or a gift in your will to running a marathon or getting your game on, we value all donations large or small. Whether it is every quarter or a one-off – everyone's contribution helps us and makes a real difference.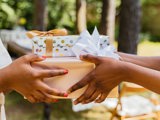 Donate monthly
Your regular support will help us create safe spaces for Black femmes all year round.
£10 a month over a year pays for a career workshop and sessions for a survivor, enabling them to regain their financial independence and begin to rebuild their life.
£20 a month over a year could help pay the cost of one of our Live Chat advisors for a whole week.
£50 a month over a year will pay for 1-1 therapy for a survivor of female genital cutting, helping them express their feelings and rebuilding their life.
A gift in your will
Your legacy could help us create a safer world for future generations.
It is essential that you receive professional advice when making your Will either through a solicitor or using an online or telephone will-writing service.
We understand that when making your Will, your loved ones will take priority, but if you wish to leave a gift to HERSANA there are several ways you can do this:
Leave a pecuniary gift (Donating a fixed sum of money to HERSANA in your Will).
Leave a residuary gift (Leaving a percentage of your Will to HERSANA after you've taken care of your loved ones, allows you to make the biggest impact).
Leave a specific gift (Donate particular items to HERSANA in your Will such as property, jewellery and shares. It is important to describe the item as accurately as possible to avoid any confusion).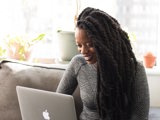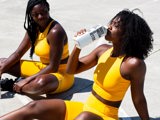 Do your own fundraising
Run, trek, skydive, cycle, swim, get muddy or come up with your own challenge - we'll support you all the way.
Take on a challenge for HERSANA today and help us create safe spaces for Black femme survivors of abuse. You can raise funds for HERSANA in all sorts of ways - there's really no limit to how to get involved!  We are always so impressed with our supporters' creativity and generosity.
Remember your loved one
Let their memory live on as you give or fundraise in their name.
We know that losing someone close to you can be incredibly difficult. Maybe even getting to this webpage was hard for you. But you are not alone. We are here for you. Please reach out to our Helpline on 0333 016 9610 if you need any support with coping with your loss. 
We're so thankful you're thinking of honouring someone who meant a lot to you by supporting HERSANA. If you need any help, get in touch with us by emailing info@hersana.org.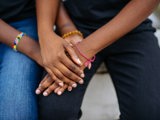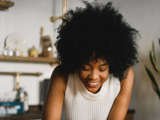 Support us with a big gift
Invest in the eradication of gender-based violence, for today and future generations. Give a major gift to HERSANA.
As a major donor, you have the opportunity to bring about transformational change. Together, we can make a huge difference for survivors of gender-based violence by harnessing your wealth, skills or influence.
If you believe passionately in creating safe spaces for survivors of all forms of gender-based violence, we would love to work with you.
To find out more about our current funding needs and how your support could make a difference, please email our Philanthropy Team on fundraising@hersana.org or call us on 0333 016 9610.