Partnership working is central to our approach to provide a comprehensive range of specialist support to meet the needs of Black women and girls.
Some of our best work has been achieved by working collaboratively and in partnership with other organisations, businesses and agencies, both big and small. By working together we have been able to harness our joint and complementary expertise for the benefit of femmes experiencing gender-based violence and abuse.
Our partnerships work to empower Black femmes and to help create safe spaces with them in mind and at the forefront.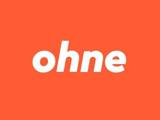 ohne
ohne started off with the simple idea that everyone – regardless of gender or body type – should be able to manage their cycle however they want because every body is different — and so is every period. ohne is here to help you learn about your body, understand your hormones, and focus on your whole cycle, because you're a human with a uterus every day – not just the days you're bleeding from your vagina.
Cycle Subscription Sign Up
Over the last two years we have been partnering with ohne to provide period products to Black bleeding people experiencing period poverty in England.
We're here to support you throughout your cycle with all-natural products on a subscription basis or as a one-off.
How does it work?
It's simple and confidential. You tell us the products that you need, the quantities and different absorbencies you require and we'll send them to you when you need them.
How much does it cost?
Our subscription boxes are totally free!
Can I cancel my order?
You can control your subscription by - skipping, delaying or cancelling your next kit whenever you need. You can do this by contacting us at info@hersana.org.
LUSH
LUSH has been creating products that are useful for people at every stage of their (potentially 100 year) life. They use the finest ingredients, sourced in the best ways and formulated with care to create products we all love. All of our products are made by hand, fresh, every day.
LUSH has been supporting HERSANA (formerly known as the AskFirst Campaign) since 2016.
Together we have provided handmade and fresh products to over 500 refugees and asylum seekers.


Olu Olu Gourmets
Olu Olu has been supplying its market-leading range of African and Speciality foods to the retail, wholesale and foodservice sectors for over 30 years. The company began in Nigeria, in the late 1970's as Olu Olu Wineries and has since evolved into a specialist African and exotic health foods brand, providing a wide array of tropical and rare health foods and drinks to the western market.
TreasureTress
TreasureTress is Europe's first and largest natural hair product discovery box, where sisterhood connects over kinks and curls. As experts in the natural hair and beauty space, TreasureTress takes a bespoke and forward-thinking approach to serving the natural hair community, by building relationships with our communities and your favourite hair and beauty brands, and ships our global tribe the exclusives, inclusive of educational and practical steps for managing and styling your tresses on a monthly basis.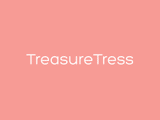 HERSANA has a track record of successful partnerships across various sectors. For more information on ways that your brand or organisation can work with HERSANA, please email media@hersana.org.
Our services
All of our services and projects aim to empower, support and educate. We work tirelessly to end violence against women and girls in all its forms – and with that in mind, we have designed a range of services that truly reflects our core values.
Let's stay in touch. Sign up for our newsletter…
Send us your email address to receive all of our latest news & updates.