Our confidential and anonymous Live Chat is open 24 hours a day, 365 days a year, and offers open ended emotional support and signposting to other support services. It is not a therapeutic service, but we will listen to, believe and support you. This service is run by our team of fully trained, femme-identifying volunteers.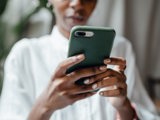 Live Chat
Our Live Chat offers emotional support to Black femmes, aged 16 and over, who have experienced any form of gender-based violence.
Anyone who has been affected by gender-based violence and abuse, now or in the past, can contact us.
All of our support services are designed to create safe spaces for survivors. We offer non-judgmental, empathic and non-advisory support.
We also offer support to friends, family or partners of survivors, as well as professionals working with survivors.
If you would like to speak with us you can contact us by clicking on the live chat icon on the bottom right of your screen. If you find it hard to send us a message via our Live Chat, you can also send us an email at support@hersana.org.
Professionals referral
GPs, social workers, mental health workers or other professionals can refer clients for services through our online referral form.
Request a Callback
If you are seeking support regarding any form of abuse, you can leave a message for our expert support team via the form below.
Your message will go to HERSANA's secure inbox and won't leave any trace on your emails.
So HERSANA can respond to your message, we ask for the safest way to contact you. We will get back to you within 48 hours.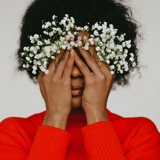 Read our stories.
Hear from Manuela…
"I'm glad to know there's somebody who understands what it means to have your everything stripped from you. My desire to help others is because I never heard anything on the radio or saw anything on TV that would have helped my situation at that time. There's uncountable victims in the grave at the hands of their abusers and can't speak out. This place was like a saving grace for me. She immediately understood me. It felt safe."
Yes. All of our services are FREE.
We aim for everyone to get through to someone straight away, but sometimes this is not always possible as it depends on the number of volunteers we have online at that time.
HERSANA's live chat service is confidential. We won't share any information you give us with a third party unless you ask us to. The only exception to this is where there is a serious risk of harm to you or others, or where a child is believed to be at risk of harm, when we may have to share information without your permission.
The chat platform HERSANA uses has end-to-end encryption. That means only you and the person you're chatting with can read the content of the messages being sent.
Once the chat has finished, or if you use the exit button at any point during your chat with us, it will be deleted and contents of the chat will not be stored anywhere. The only exception would be if you took screenshots or photographs of the conversation and saved them on your device, which we would not recommend.
You will be chatting with one of our expert, femme-identifying chatline team members.
You can ask us any questions you like. We will not judge.
However, our live chat is not an emergency or crisis service. If you someone is in immediate danger or needs urgent medical attention, please call 999.
Our services
All of our services and projects aim to empower, support and educate. We work tirelessly to end violence against women and girls in all its forms – and with that in mind, we have designed a range of services that truly reflects our core values.
Let's stay in touch. Sign up for our newsletter…
Send us your email address to receive all of our latest news & updates.